HVAC Tips For Your Upcoming Thanksgiving Party
Published October 24, 2022 / By Big Bear Heating & Air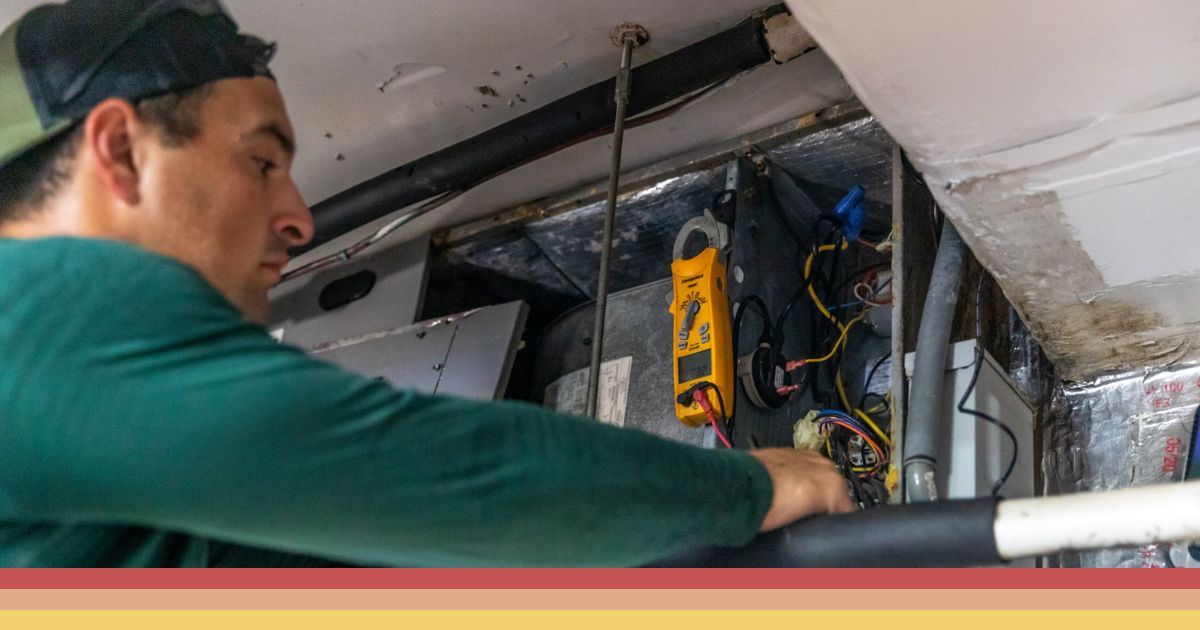 Preparing Your HVAC System For Thanksgiving
Thanksgiving is just around the corner! There is so much to look forward too – good food, family & friends, football, and more! So often, when preparing for a party, you mainly focus on the food, seating, entertainment, etc. But a lot of hosts completely forget about the make or break factor – the comfort of the home for your guests! In this post, we are going to share a few practical HVAC tips that will help you provide an unforgettable experience at your party.
Create A Comfortable Temperature
As more people arrive to your home for the party, the temperature will naturally increase in the house. And if you are cooking the food in the oven, this can cause it to be even warmer. So having control over the temperature in your home can help keep your guests comfortable.
We recommend turning your thermostat down before your guests arrive. This doesn't necessarily mean turn on the A/C, but just turn it down so your furnace isn't running to heat the home.
Other ways to ensure a comfortable environment:
Turn your ceiling fans on to keep air flowing
Open windows if it gets too hot
Bake all of your food before guest arrive so oven can cool off
Offer cold and warm drinks
Keep Your Indoor Air Clean
Now that you've got a game plan for keeping your guest comfortable without being too hot or too cold – it's time to talk about the indoor air quality. No one wants to attend a party in a home that feels dirty. There are a few steps of action to take ahead of time to ensure that the air in your home is clean.
Change Your Air Filter – Though we believe you should do this every single month – we understand that it can be easy to forget! So before your guests arrive, be sure to change your air filter. This will help cycle clean air throughout the system and will help capture the dirt & debris that goes airborne when your guests are at the party. Which will help save you time when cleaning the house afterwards!
Dust Off Your Fan Blades & Furniture – If you plan to have your fans slowly running to help control the temperature, be sure to dust off the blades before hand! Fan blades are prone to gathering dust. You'll notice cleaner, healthier air by keeping them dusted off and clean. Not to mention, if people are looking at your fan and it's covered in dust, they may start to question the air they are breathing!
Seek Indoor Air Quality Solutions – There are a number of ways to greatly improve the overall indoor air quality in your home, and Big Bear Heating & Air can help! Our team of Sarasota indoor air quality experts can help with things such as:
Ductwork repair & sealing
Air duct cleaning
UV light installation
Air scrubber installation
and more!
If you are interested in learning more about our indoor air quality services, contact us today!
Get Your HVAC System Tuned-Up
This time of year, it's important to have your system checked for proper operation. Before having anyone over to your house, have a licensed and trained HVAC technician come take a look at your system to make sure everything is working correctly. It is important to check for carbon monoxide leaks, and other potential dangers before heavily utilizing your gas furnace.
Most Importantly – Enjoy The Party!
The most important party of having company over is to enjoy quality time with them! With all that's been going on over the past couple years, it's important to cherish every little moment spent with friends and family. We understand that hosting a successful Thanksgiving party can be stressful, but try to remember to unwind a little bit and enjoy the party!
---
More Articles